COVID-19 and impact on peer review
As a result of the significant disruption that is being caused by the COVID-19 pandemic we are very aware that many researchers will have difficulty in meeting the timelines associated with our peer review process during normal times. Please do let us know if you need additional time. Our systems will continue to remind you of the original timelines but we intend to be highly flexible at this time.
Call for papers – Botulinum toxin A (BTXA) application in dentistry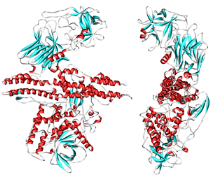 We are pleased to announce a new Maxillofacial Plastic and Reconstructive Surgery thematic series on "Botulinum toxin A (BTXA) application in dentistry." The series, which will include invited reviews as well as non-commissioned content, aims to publish the latest scientific research associated with this topic and will be guest edited by Dr. Young-Kyun Kim (Seoul National University). Submit your review article, clinical study, case report, or systematic review today via the journal's Editorial Manager submission site. If you have any questions, please don't hesitate to contact the Journal Editorial Office assistant through the "Contact Us" link in Editorial Manager.
Emerging Sources Citation Index
We're delighted to announce that Maxillofacial Plastic and Reconstructive Surgery has been accepted for inclusion in the Emerging Sources Citation Index (ESCI). Content from the journal will now be indexed in Web of Science.
Supporters

This journal was supported by the Korean Federation of Science and Technology Societies (KOFST) Grant funded by the Korean Government.
Aims and scope
Maxillofacial Plastic and Reconstructive Surgery is an open access, peer-reviewed journal that publishes clinical and basic research on the epidemiology, etiology, treatment, and prevention of congenital and acquired anomalies/defects involving the oral and maxillofacial regions. The journal focuses on investigating the causative factors of oral and maxillofacial anomalies/defects and the development of surgical methods and materials for morphological reconstruction or functional restoration. Maxillofacial Plastic and Reconstructive Surgery is the official journal of the Korean Association of Maxillofacial Plastic and Reconstructive Surgeons.   
The journal welcomes high quality original articles, case/technical reports, collective or current reviews, editorials, and brief communications and covers the following main subjects:

• Congenital deformity of maxillofacial area
• Dental and maxillofacial reconstruction
• Tissue engineering related to maxillofacial reconstruction
• Cosmetic surgery and related material research of maxillofacial area
• Orthognathic surgery-related research
• Temporomandibular joint reconstruction
• Anatomic research of maxillofacial area 
Member discount
KAMPRS covers the APC for all members, as well as for members of our sister societies (Japanese Society of Jaw Deformities and Taiwan Association of Oral and Maxillofacial Surgeons). This APC offer must be requested during submission. Authors must select option #2 on the View Publication Charges page to enter the code in the "SpringerOpen account number" box.
For further information, please see the Fees and Funding page.
Archived content
The Journal of Korean Association of Maxillofacial Plastic and Reconstructive Surgeons by the Korean Association of Maxillofacial Plastic and Reconstructive Surgeons was launched in 1978 and re-launched at Springer as an open access publication in 2015. For previous volumes please visit: http://www.kamprs.or.kr/sub4/contents02.php
Annual Journal Metrics
Speed
28.4 days to first decision for reviewed manuscripts only
24.9 days to first decision for all manuscripts
54.8 days from submission to acceptance
32 days from acceptance to publication

Usage
96,129 Downloads
8 Altmetric mentions
ISSN: 2288-8586 (electronic)